RTH (3 september 2018)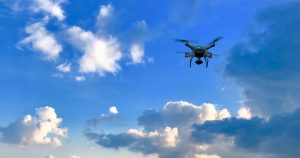 Elke keer dat ik op de RTH (Return to Home) knop op mijn DJI Phantom 4 controller drukte, bedacht ik mij dat dat wel een erg mooi domeinnaam is voor een drone site.
Dit idee heb ik dus maar vormgegeven en ben mijn eigen site begonnen die is opgezet volledig rondom drones. Nieuwtjes, tips, etc. die ik zelf tegenkom of ervaar met dronevliegen, zal ik hier plaatsen.
In eerste instantie zal het een archief voor mezelf zijn, maar ik hoop dat meer mensen deze site nuttig vinden en ook hun tips en ervaringen komen delen!
Voor nu bestaat de site vooral uit een blog, maar snel zal er een forum bijkomen en wie weet wat nog meer! Uiteraard zijn veel drone video's al te zien op mijn YouTube kanaal, zoals deze:

Veel plezier op deze site!